Our mission is to show what is possible through rescue, quality care, and the creation of a trusting environment for animals, especially horses and donkeys.
With personal attention, we have rehabilitated and, in some cases, rehomed horses and donkeys that were destined for the slaughter pipeline.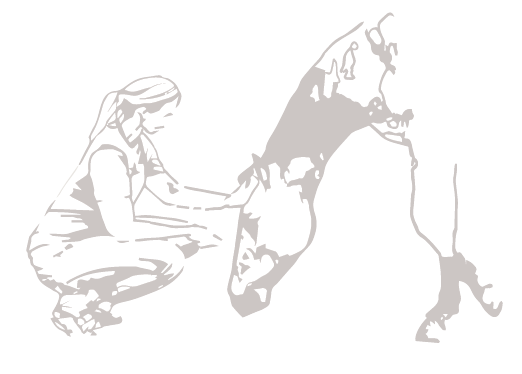 We invite you to meet some of the animals we have rescued and hear their stories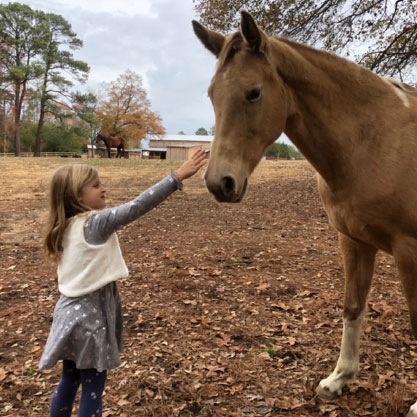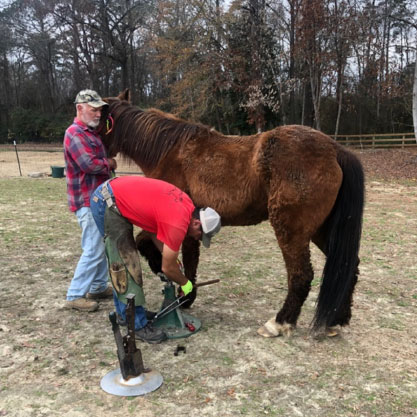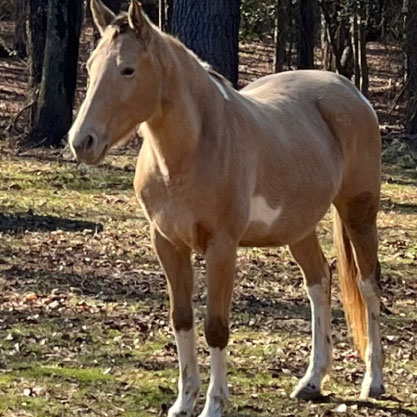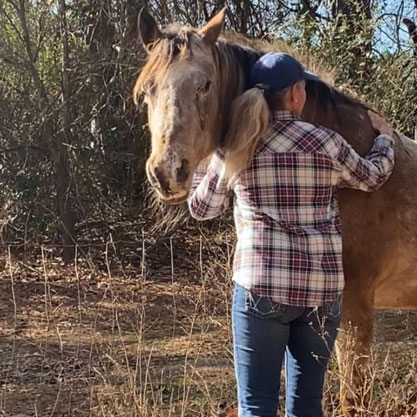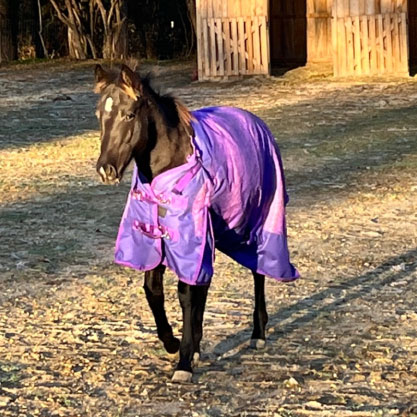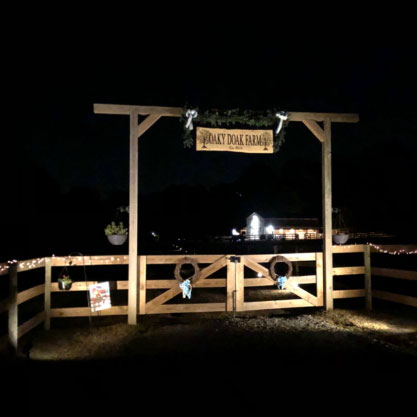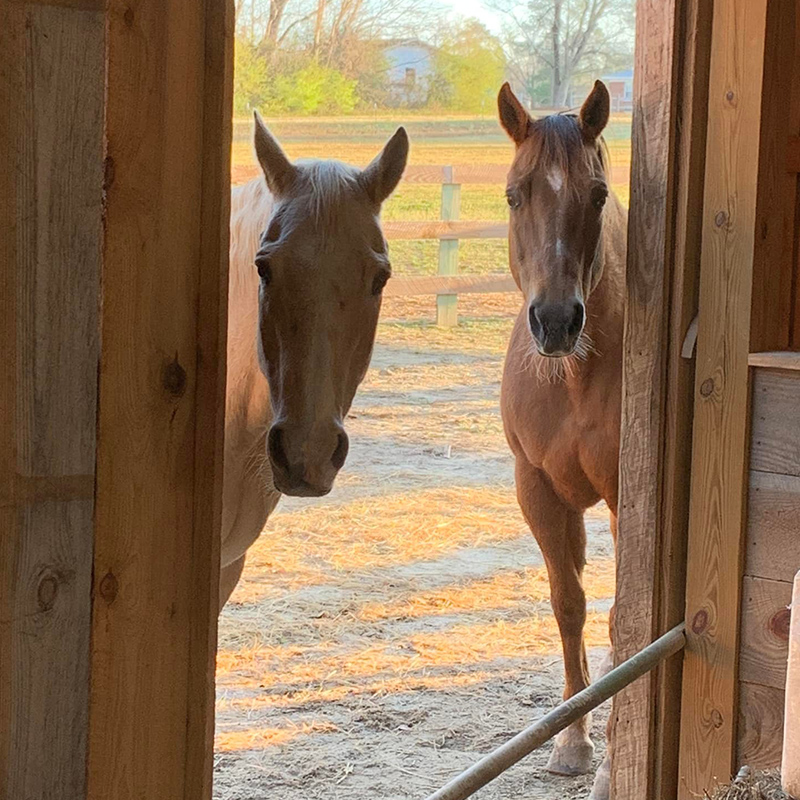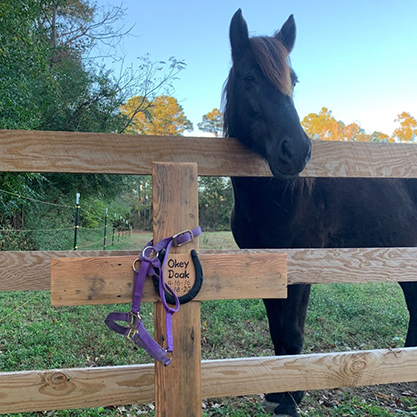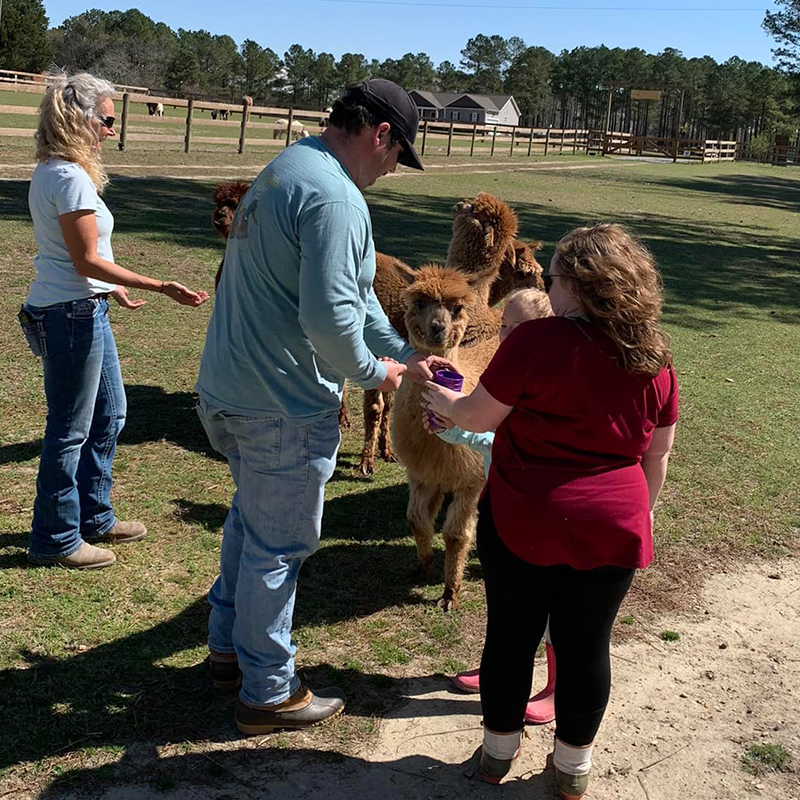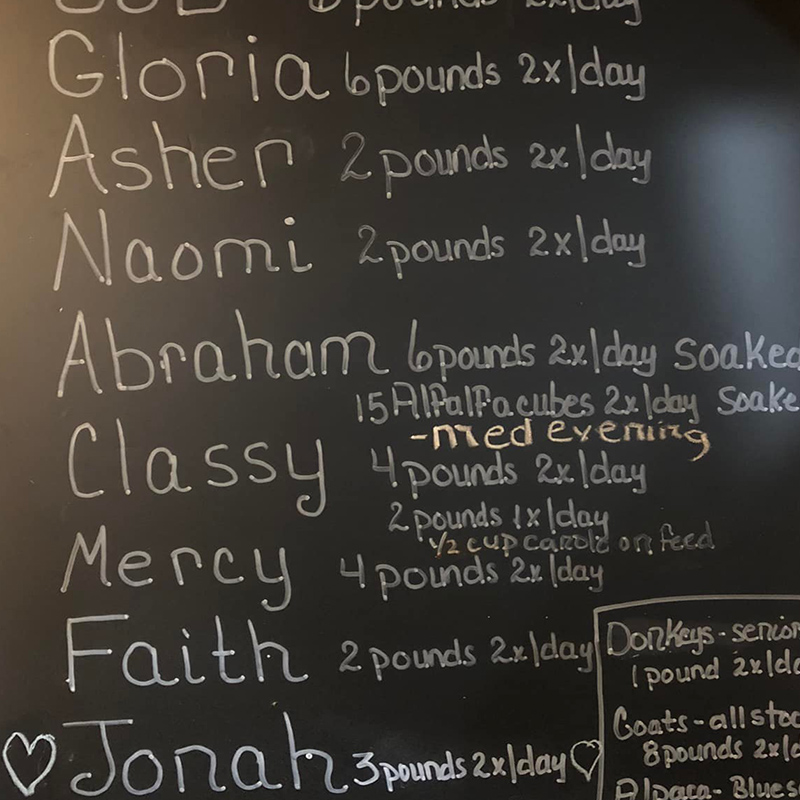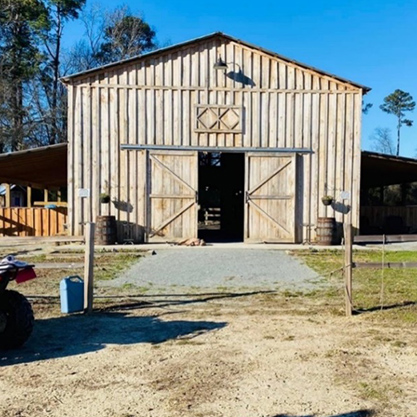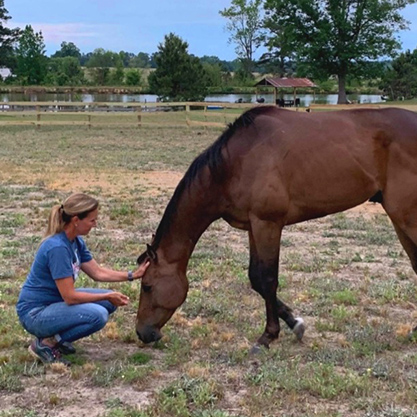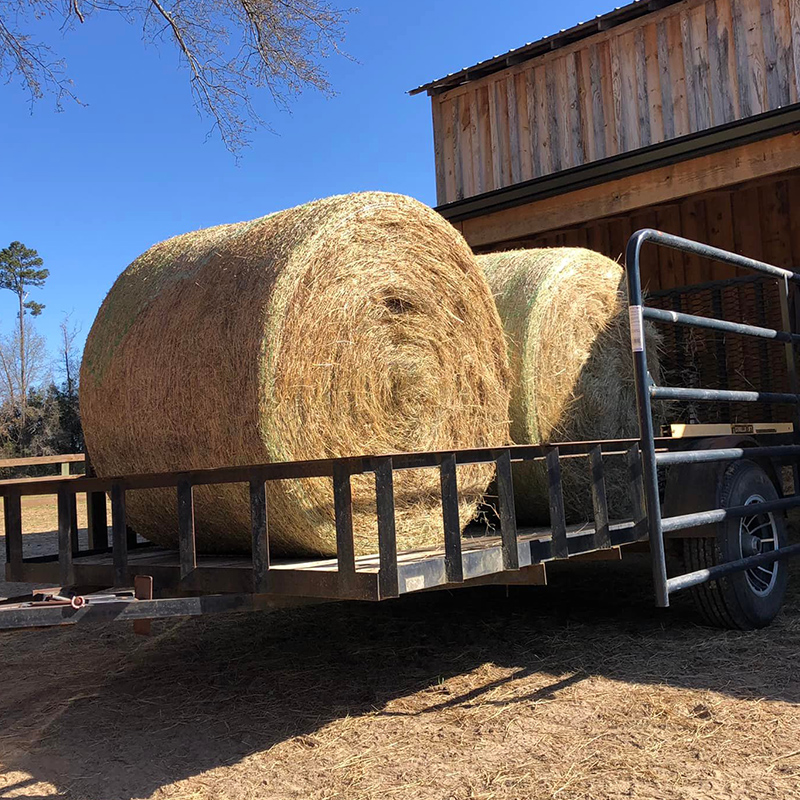 Each one of our equine rescues was either in a kill pen or at risk of landing in one.
The slaughter pipeline begins with horses and donkeys being dumped at auction or surrendered by owners to kill buyers/volume horse traders. These animals then sit in filthy, disease-infested, excrement-filled conditions fighting for whatever hay and water is available. If not adopted, they are loaded onto crowded trucks that export them across our borders to Mexico and Canada where they are slaughtered inhumanely.
Abraham's story of recovery
Abraham was an at-risk horse that a very kind person took on without fully knowing everything wrong with him. After two months of trying to rehabilitate him, she realized that it was a bigger job than she realized. We picked him up on October 10, 2021 with the understanding that he had been diagnosed with Cushing's disease but not treated for five years. In addition, he was underweight by 400 pounds. Since his arrival, we've added 300 pounds back to his frame with proper nutrition, supplements and daily medication needed for his Cushing's disease. His journey back to health has not come without setbacks and we weren't certain he would make it through the winter. Two rounds of pneumonia, abscessed hooves, and a major choking incident that now requires his feed to be soaked at every meal has given us cause for concern but this fella is a fighter! He now enjoys hanging out in the ODF Senior Center with his girlfriend, Classy.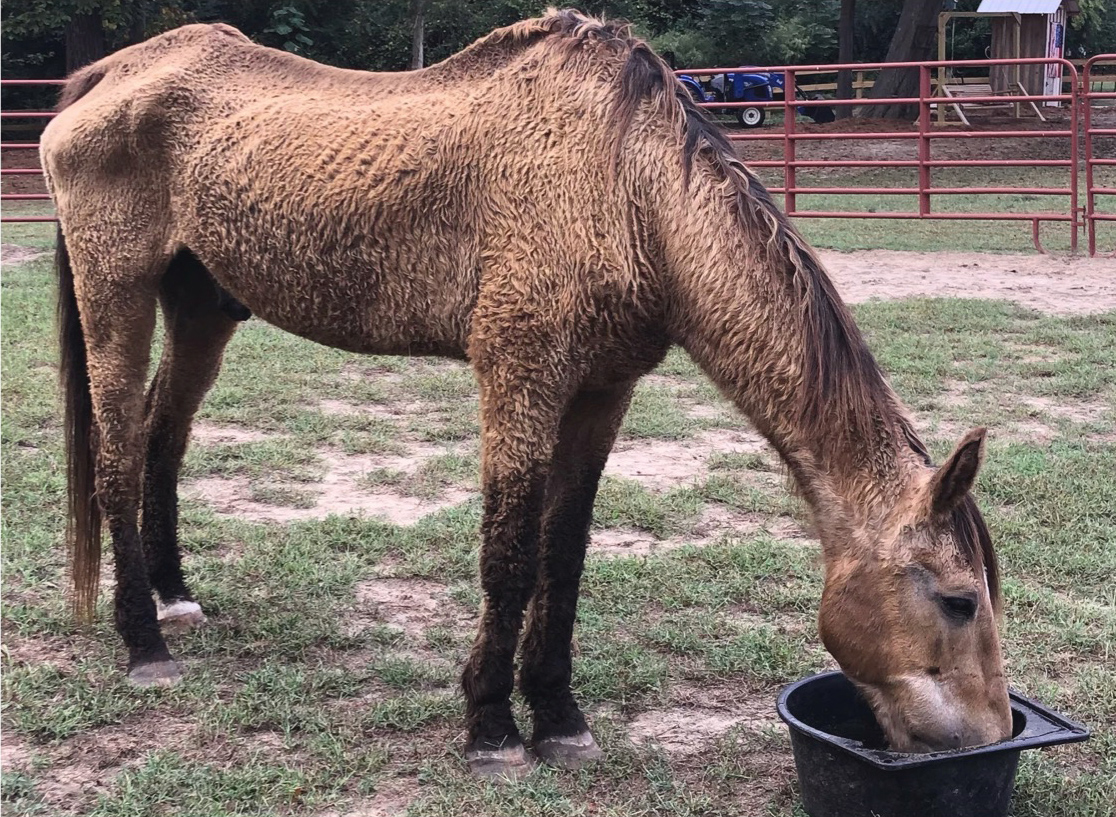 5 Months and 250-Pounds Heavier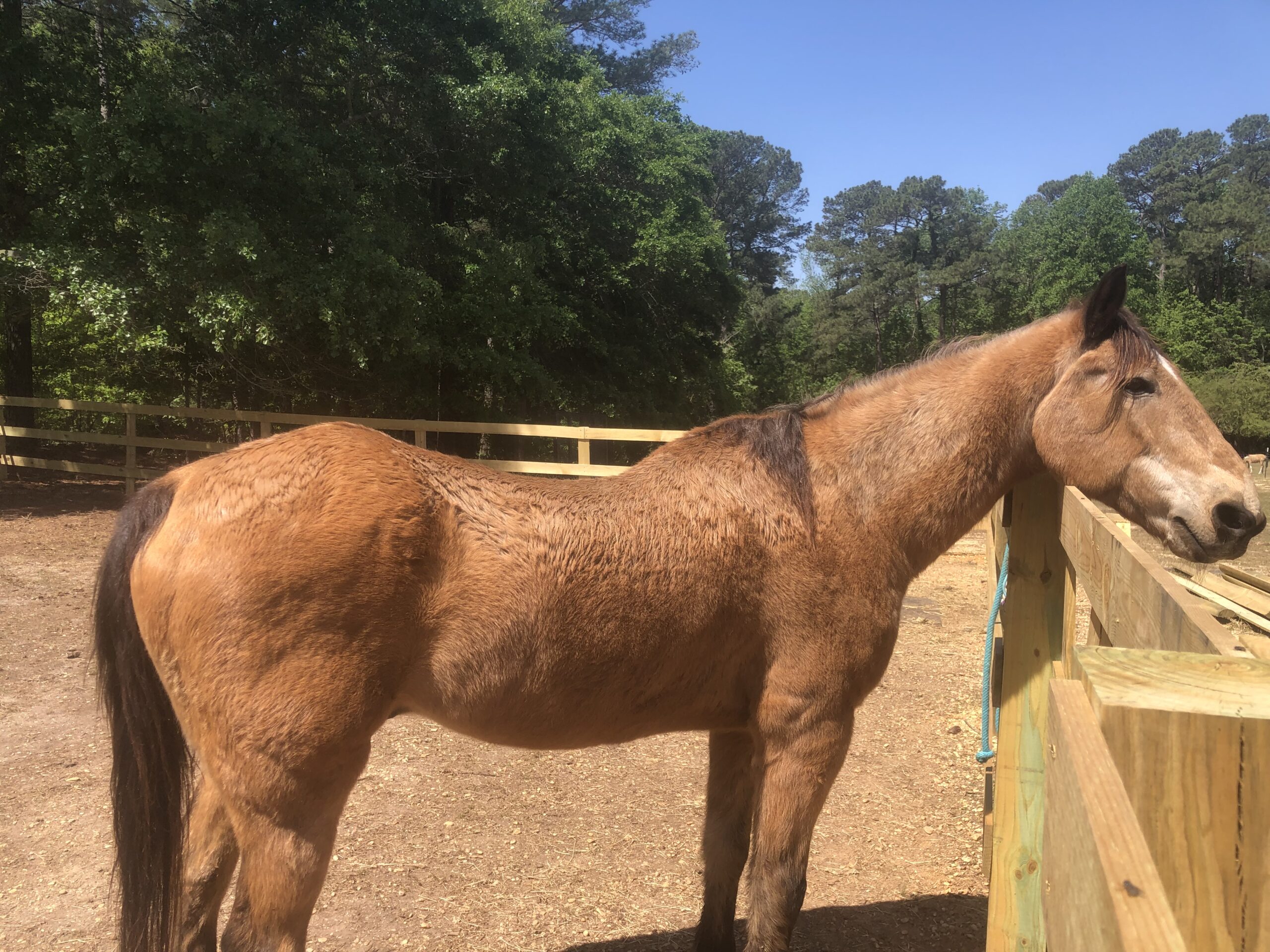 Making a Difference
Steven and Erin retired to the country to slow down and enjoy the simple life. Slowing down is not what happened!
Not long after their move, they discovered the cruel world of the slaughter pipeline. With no horse experience and a huge leap of faith, they stepped into a calling that didn't make any sense other than they had a willingness to bring awareness through their efforts.
Their Faith is what drives their focus to make a difference. If asked, they would say, "we wake up every day working hard towards something. As God has revealed that something, our mission has evolved into 'Rescue, Restore, Rehome.'"
Since taking on their first horse in 2019, they have personally rescued over two dozen horses and donkeys in addition to connecting many more to forever homes through networking and transporting.
Jeremiah 17:7-8
Blessed is the man who trusts in the Lord, whose confidence is in Him. He will be like a tree planted by the water that sends out its roots by the stream. It does not fear when heat comes; its leaves are always green. It has no worries in a year of drought and never fails to bear fruit.
OUR STORY